THE VACUITY OF CELEBRITY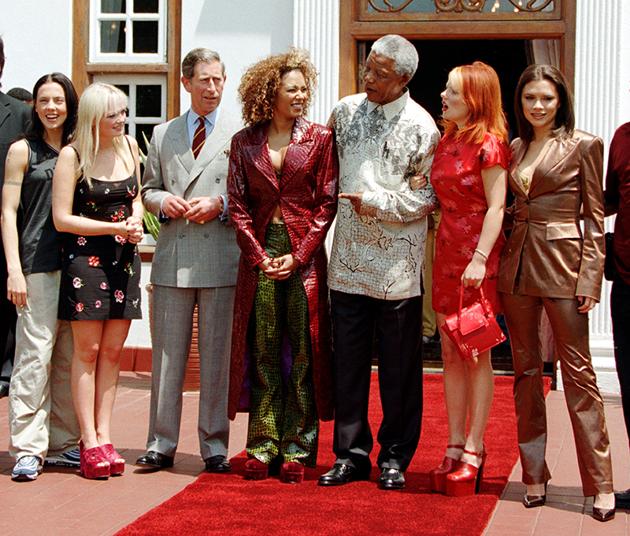 Nothing exposes the blatant intellectual inadequacies of those we have elevated to the status of demi-gods quite like the death of a world-renowned and beloved public figure. For very obvious reasons, an international tragedy is often quickly followed in the media by the thoughts and impressions of the renowned entertainers we rely on so desperately.
The recent passing of Nelson Mandela is no exception: within hours, our newspapers were making space for sought-after eulogies from the rich and famous, as though only their words were truly able to articulate the feelings we all felt.
To be fair, there were some gracious words from people like Morgan Freeman and Denzel Washington. Celebrity is by no means the playground of the dumb, but there's obviously no screening process either.
We shouldn't be surprised by the vacuity of modern entertainment celebrities. If anything, we should immediately be asking ourselves, "How did we allow this person's thoughts to weigh so heavily on our own?" One only has to observe the earliest televised interviews conducted by Michael Parkinson to see how unbelievably inane modern celebrities have become in comparison to some of the worthier giants of the past like Orson Welles.
Human nature continues to mistakenly expect verbal acuity from those it endows with fame. More than ever, we live in an era where fame is no longer linked to the earning of it. If utterly useless non-contributors like Paris Hilton and Kim Kardashian can earn international notoriety, it's a sure sign that the concept of 'fame' is bankrupt and that society needs to press the 'restart' button.
Nelson Mandela, internationally renowned and revered for a number of very obviously good reasons, carefully and cleverly courted celebrity favour. The celebrities he met have virtually all spoken about his death as though it was some kind of personal loss, as though we should all feel deeply sorry for the grief they're experiencing. Beyond that, though, the sheer level of inanity espoused by our modern gods and goddesses should leave us all a little gobsmacked.
But it won't.
Because if we allowed these people to become celebrities, then we're at least as dumb as them.
Here are some wonderful pearls of wisdom from the stars, some tweeted, some collated from earlier interviews:
I want 2give the world a hug I was told Mandela just passed. Nelson Mandela R.I.P. Time for a well earned sleep. – Whoopi Goldberg
I love this man very much and I love Africa. – Michael Jackson
I keep thinking [his death] is actually a gift to this season, an opportunity 4all 2 rededicate. – Sean Astin
Maybe he's found the power of converting darkness into light. – Quincy Jones
Our president, our king. – Stevie Wonder
Nelson Mandela is great. He makes all the US presidents I've lived under look like they should be on swing sets with lollipops. – Dave Matthews
I was supposed to be married last year, and I bought a gown. When I meet Nelson Mandela, I shall put on this gown and have the train of it removed and put aside, and kiss the ground that he walks on and then kiss his feet. – Nina Simone (1997)
He always wants to know how I'm doing. My personal life, my love life, my problems, I just tell him. – Naomi Campbell
We're so grateful that he was born. – Susan Sarandon
You know, he's like a holy man. I thought I would have a speech for everybody, but I got in front of Nelson and I felt like I was three years old. (Squeaks) "How ya doin', Mr Nelson Mandela?" Nothin' but respect! – Wyclef Jean
Nelson Mandela was an angel walking on this earth. – Russell Simmons
He looks like a real prophet. Everything out of his mouth is just jewels. What I took away from everything he said was basically: "Whatever you're doing in life, make sure it can affect people 100 years from now." It influences everything I do since I came into this game as a musician. I always go for the art first. – Wyclef Jean, again
RIP 2 ONE OF OUR LAST TRULY GREAT KINGS AND GOD OF OUR UNIVERSE, THE LATE GREAT NELSON MANDELA!!! I WILL 4EVER LOVE U GREAT MAN & GREAT MIND – Busta Rhymes (tweet)
I just kept telling him how much of an honor it was, how much of an influence he's been on my life -- on others' lives. This is crazy because in a sense, he was a fan of mine. And I'm just like, completely overwhelmed that this man is a fan of mine. I feel like I have way more of a duty and way more of a justice that I have to bring after meeting this person. – Ludacris
He was an angel. – Fergie
RIP Nelson Mandela. You are now truly free. God Bless and enjoy the heavens. Tell Celia Cruz hello for me and azucaaaaarrrr. – Pitbull (tweet)
God help us all.